What's Brewing in Michigan?
Categories
Discoveries in the Archives
Michigania
If you are a "beer enthusiast," Michigan is a great place to be. In fact, our state is ranked 4th in the nation in number of breweries. According to 2018 U.S. Treasury data, there are over 450 breweries in Michigan! This popularity isn't a recent phenomenon though. Brewing beer has been an important industry in Michigan for a long time, with a history going back at least to the 1830s.
Early American breweries primarily brewed ales that were dark in color and strong in flavor. In the 1840s, German immigrants began arriving in large numbers and pale, German-style lagers became popular. By 1860, German brewers operated half of all the breweries in Detroit. Then came the "golden age" for breweries in America – the period from 1890-1910. In this age, which predated income tax, so-called "beer barons" could live large. In Detroit, the Stroh, Kling, Martz and Darmstaetter families were among the most prominent beer dynasties. Do some of those names sound familiar?
Many brewers established their businesses in Michigan during this time. Here are the stories behind five that you may not have heard of:
Auto City Brewing Company
Polish brothers Stanislav and Joseph Chronowski founded Auto City Brewing Company in 1910 near the Dodge Main Plant in Hamtramck. The brothers quickly capitalized on their proximity to the Dodge plant by naming their brewery and one of its brews "Auto City." The brewery actually survived Prohibition by producing soft drinks and liquid malt and returned to brewing beer in 1934. Unfortunately, the company closed later in the decade when layoffs and strikes in the automobile industry hurt their business.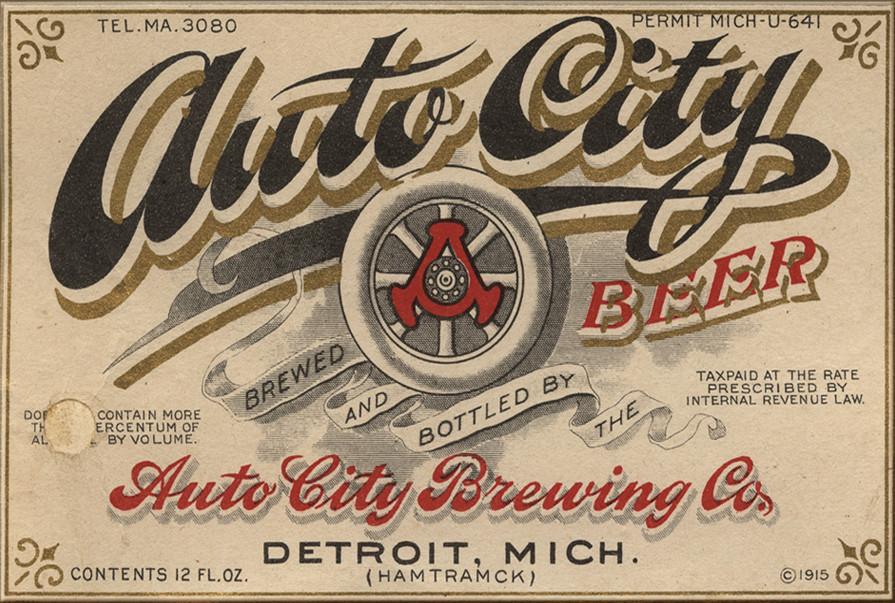 Eberle Brewing Company
Eberle Brewing Company was a family-owned brewery founded in Jackson in 1898. The founder, Carl Eberle, learned the brewing business from his father, Andreas Eberle of Germany. Like many other breweries, Eberle switched to soft drink production to stay in business during Prohibition. The company was able to brew beer again after Prohibition and were successful until the 1960s.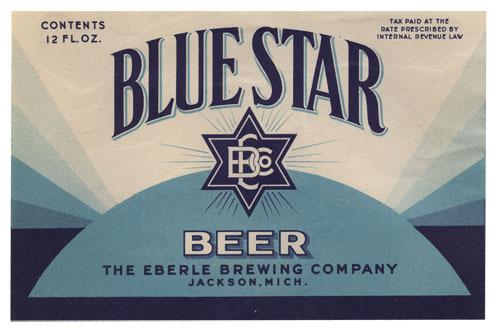 Union Brewing Company
Joseph Aiple, the former brewmaster at Goebel Brewing Company, founded Union Brewing Company in Detroit in 1898. The company was mostly known for its Gilt Edge Lager and seasonal Bock. During Prohibition, the brewery changed its name to "Union Beverage Company" and began making soft drinks instead. They later realized that their liquid malt, which was used by home brewers, was a more lucrative product. They changed their name to "Union Malt Products Company" and began making only liquid malt. Investors purchased Union Brewing Company in 1933 and changed the name to "Cadillac Brewing Company," but the venture only lasted two years before the Union name was brought back in 1936. The company ceased production later that same year.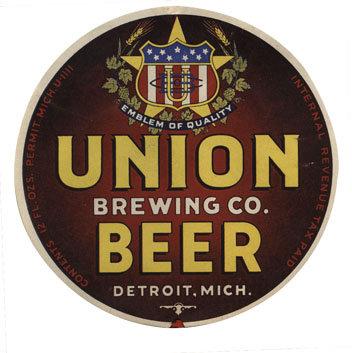 Valley City Brewing Company
Valley City Brewing Company was a latecomer (and a short-lived one at that) to the Michigan brewing scene. The company was founded as the "Imperial Brewing Company" in 1933 and changed its name to "Old Kents Product Company Brewery" the very next year. In 1935 the name changed yet again to "Valley City Brewing Company." The brewery produced Valley City Beer and Lohman's Ace Beer High Beer until the company ceased production in 1940.
Wolverine Brewing Company
Wolverine Brewing Company was founded in 1933 and began to produce Wolverine Beer in 1934. However, the weakened economy of 1935 led to a decline in sales and a drop in production. In an attempt to boost sales, the company marketed a Dark Horse Ale. During the peak years of production, the brewery boasted 65 employees and 12 delivery trucks. The company was still operating during World War II, but wartime restrictions made it too difficult for them to maintain a foothold in the business. They ultimately closed in 1943.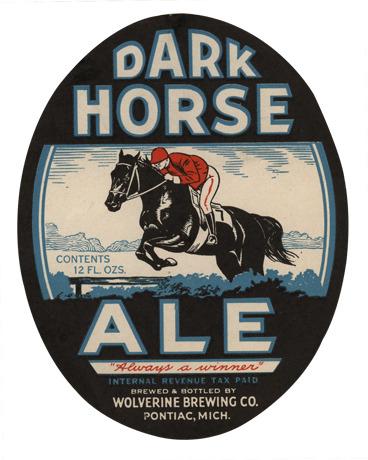 Do you consider yourself a Michigan "beer enthusiast?" Do you know a "beer enthusiast?" Let us know your favorite Michigan brewery (past or present) in the comments!
Sources:
Blum, Peter H., Brewed in Detroit: Breweries and Beers Since 1830. Detroit, MI: Wayne State University Press
Johnson, Stephen C., Detroit Beer: A History of Brewing in the Motor City.
Moore, Charles. History of Michigan, Volume 2. Pp. 1169-1170
Evans, Patrick. Grand Rapids Beer: An Intoxicating History of River City Brewing. P. 62.
These vintage Michigan beer labels offer a peek into craft brewing's past. Retrieved from https://www.mlive.com/entertainment/2016/09/vintage_michigan_beer_labels.html
Valley City Brewing Co. Inc. – MI 153c. Retrieved http://www.oldbreweries.com/breweries-by-state/michigan/grand-rapids-mi-18-breweries/valley-city-brewing-co-inc-mi-153c/
The Top 10 Michigan Breweries and a Host of Others with Great Craft Beers. Retrieved from https://www.forbes.com/sites/garystoller/2018/07/12/the-top-10-michigan-breweries-and-a-host-of-others-with-great-craft-beers/#1a397c0b50c6
Give the gift of Michigan history...and beer!
Do you consider yourself a Michigan "beer enthusiast?" Do you know a "beer enthusiast?" The online store at Michiganology.org offers a variety of gift items featuring logos and label imagery from the breweries discussed in this article and many more! Give the gift of Michigan history AND celebrate Michigan beer in one memorable package.