The Story of 20th Century New Formalism Architecture
"The World Trade Center is a living symbol of man's dedication to world peace…"
– Minoru Yamasaki
Minoru Yamasaki
Winter 1912
A Legacy Was Born
Minoru Yamasaki was born to a struggling family in a poor Japanese-American neighborhood of Seattle. He lived his first few years in a tenement without indoor bathrooms. Yamasaki graduated from Garfield Senior High School in Seattle. While in high school, he decided to devote his life to architecture. He enrolled in the University of Washington's architecture program in 1929. During Yamasaki's college years, faculty member Lionel Pries encouraged his interest in Architecture. He earned money to pay for his tuition by working at an Alaskan salmon cannery and graduated in 1934.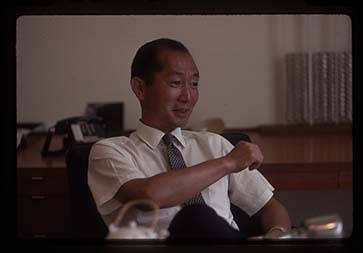 Spring 1934
The Young Architect from Seattle
After graduating from the University of Washington, Minoru Yamasaki moved to New York City. He enrolled in New York University and earned a master's degree in architecture. Yamasaki found employment in the city with several prominent architectural firms including, Shreve, Lamb & Harmon who designed the Empire State Building.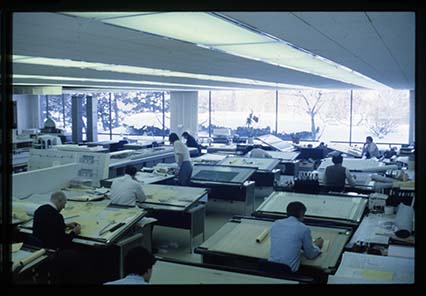 Summer 1945
From the West to the Mid-West
In 1945, the Detroit firm of Smith, Hinchman & Grylls recognized Minoru Yamasaki's talents and hired him as their chief designer. Four years later Yamasaki started his own architectural office. After achieving national recognition with the St. Louis's Lambert Airport terminal in 1956, the style and inspiration of his architectural designs underwent a drastic change. Inspired by great architecture from the past, Yamasaki turned toward a gentler, more decorated style of modernism, and away from the more severe, rectangular glass box style that characterized some of his early work and much of the contemporary architecture of the era.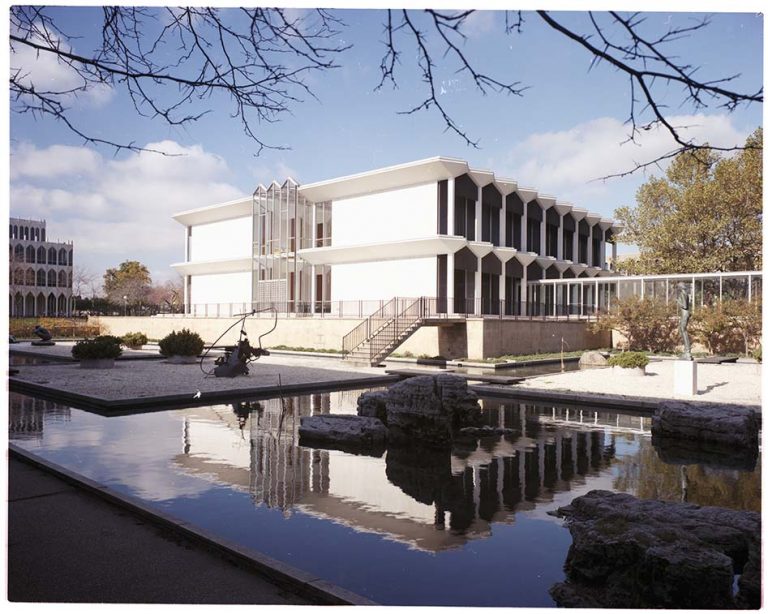 Fall 1959
America Rises – The Twin Towers
Minoru Yamasaki wedded his interests in modernism, history, and human behavior to create a uniquely modern architecture.  This marriage can be seen in such nationally-admired works as the Reynolds Metals Regional Sales Office (Southfield, MI, 1961) and the Michigan Consolidated Gas Company (Detroit, 1963). His success led to favorable reviews in architectural journals, museum exhibitions of his work and his most prominent commission, the World Trade Center in New York City (1970-73). Yamasaki created a five-acre complex with two 110-story towers – which were briefly the tallest buildings in the world – as the centerpiece.
Resources
at the Archives of Michigan
In addition to content on Michiganology, you can find more original material and published books on Minoru Yamasaki at the Archives of Michigan.